We always try to provide the best possible service. Therefore, we are already supporting you by e-mail and live chat through the website.Sometimes it is much more difficult to solve a problem using the aforementioned methods, than if we have direct access to your Windows PC or Macintosh. This is possible with the free & secure TeamViewer software that allows us to perform actions on your computer while you are watching. Solving e-mail problems and other related actions is usually easier for us to do that way.
How does it work?
First, download Teamviewer by clicking on the right version (Mac or Windows).
Start Teamviewer. You will now see a screen, which on the left side shows "Your ID" and "Password" below the "Allow Remote Control".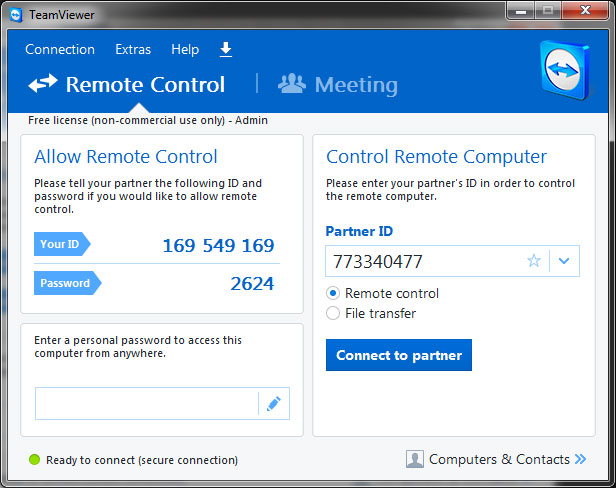 Please contact us about the problem and send your ID and Password to us while you have the TeamViewer screen open. We can now log on to your computer.
When we are done, you can disconnect so that we no longer have access to your computer. When you restart TeamViewer thepassword will be different, so we can only login when you want us to.