ServerWatch: 24/7 monitoring via SMS and e-mail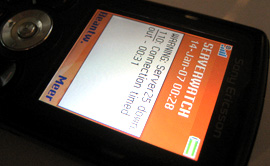 To keep an eye on all our web servers, we have developed Serverwatch. This system checks every 2 minutes if all Web servers are still accessible. When an error occurs, we will be aware within 2 minutes that something is going on.
For all our
VPS
dedicated
- and (
managed
)
colocated
-customers this service is also available for free, up to 5 phone numbers and email addresses.
Want to monitor your server 24/7?